Engineered for Understanding.
TechSmart is a complete teacher-centric solution for computer science instruction in grades 3-12.
Computer science mastery begins with teachers.
We believe that knowledgeable teachers and a rigorous curriculum pathway are essential to give all students the opportunity to excel in computer science. We provide school districts with the professional development, curriculum, and platform they need to make equitable computer science education a reality.
Tomorrow needs coders.
Start teaching them today.
Driven by passion, guided by principles
We've designed our solution around three core principles: teachers are at the heart of learning, pathways are necessary for mastery, and all students deserve the opportunity to learn to code and make their mark on the world. Using these pillars, we've empowered school districts of every size across the country to build thriving computer science programs.
Teachers
Computers don't teach. Teachers do.
Knowledgeable teachers are essential to learning. We give educators of any background the knowledge and confidence of a software engineer through intensive coding bootcamps, complete curricula, a platform that scaffolds and supports them, and live support.

Learn More
Pathways
Everything a student needs to become a coding professional.
A single course can't give students the depth of knowledge they require to compete for jobs in the coding industry. We offer a seamless progression of rigorous courses that build mastery from third through twelfth grade.

Learn More
Equity
Coding powers the future.
No one should be excluded.
Computer science is the great equalizer. We accommodate and engage students of all backgrounds with full differentiation across our curriculum to ensure every student has the opportunity to learn to code, and make their mark on the world.
A new approach with proven results.
TechSmart places teachers at the center of instruction, surrounding them with an unprecedented level of training, curriculum, and tools.
Here's how we do it:
Everything a district needs to teach computer science.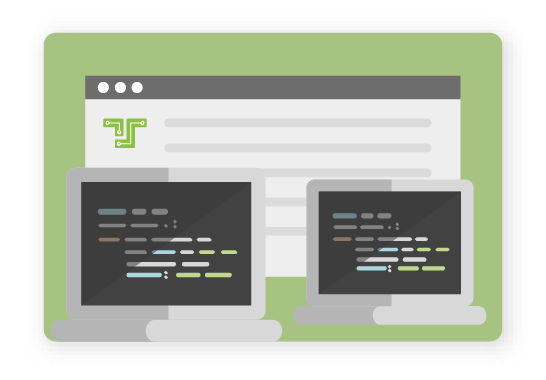 Teacher Coding Bootcamps
In-depth professional development that enables a teacher of any background to teach coding.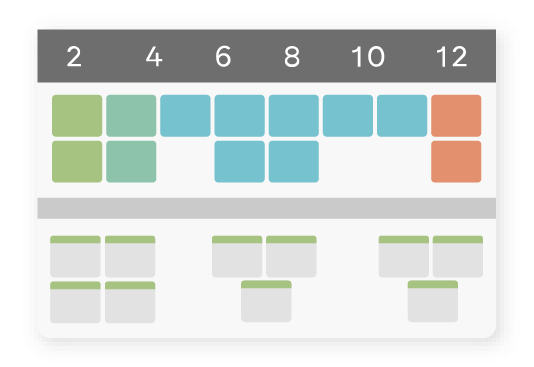 Computer Science Curriculum Pathway
Seamless multi-year scope and sequence of coding courses (grades 3-12) designed to guide students towards college and career outcomes.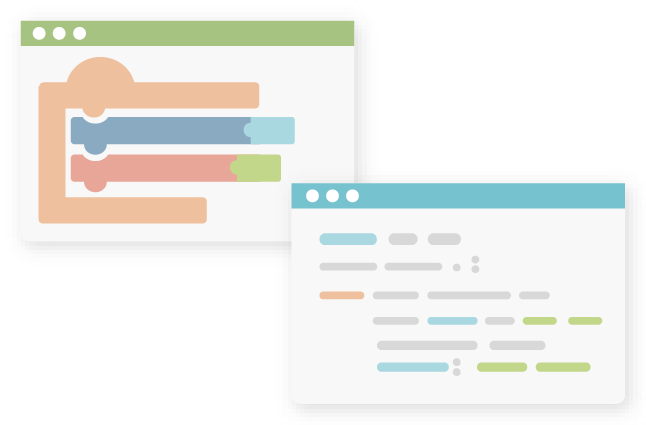 Coding Courses
Differentiated and rigorous courses that hold computer science to the same high standards as other core subjects.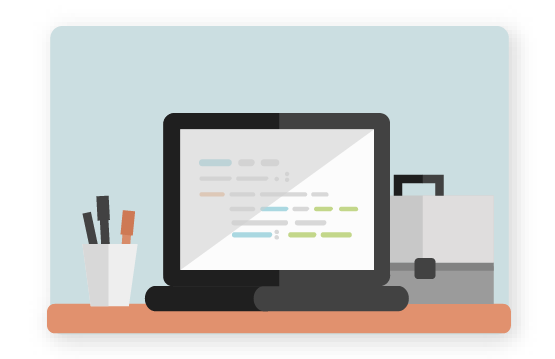 Student Internships. Teacher Externships
Partnerships with local businesses that provide internships and externships to connect students and teachers to the world of work.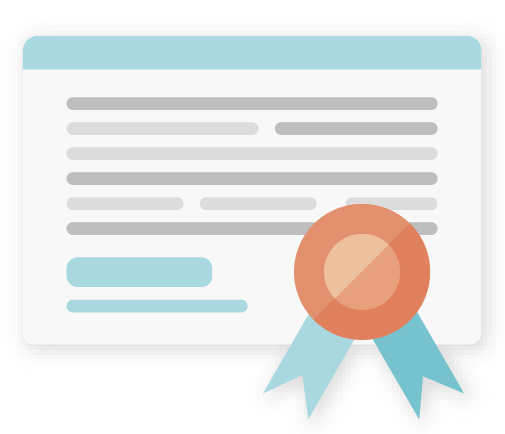 Dual Enrollment College Credit
High school students receive college credit for TechSmart coding courses.
A platform built for teaching.
Our cloud-based platform integrates curriculum with a live coding environment, enabling innovative scaffolding and support features. It's everything a teacher needs to teach computer science with the precision and confidence of a software engineer, together in one place.
Dynamic and interactive instruction
Complete and customizable lesson plan
Auto-graded assessments with student progress tracking
Teacher support through scaffolding and Live Support chat
Coding bootcamps to level up teachers.
TechSmart transforms teachers of any background into confident coding instructors through in-depth professional development, delivered by qualified coding instructors in a virtual environment. Teachers develop a depth of computer science knowledge and strong coding skills through mastering the curriculum they'll be teaching. It's the best way to build a sustainable computer science teaching capacity for a district.
Designed to be different.
Differentiated Curriculum
Unlike typical online curricula that offer a "one-size-fits-all" learning experience, TechSmart provides five levels of difficulty for each coding exercise.
Fourteen Course Pathway
A seamless progression of complete and rigorously designed courses takes students from third through twelfth grade.

TechSmart's educational coding language is built to make the transition from visual block-based code to professional line-based code easy.
Teach Assist ™
Our platform's teacher scaffolding feature explains code line-by-line while suggesting thought-provoking discussion questions to engage and challenge students.
Code Assist ™
Our platform's code-writing helper enables students and teachers alike to write code without the struggle of memorizing complicated syntax.
Live Support ™
If teachers need assistance, they can simply hit a button and receive live help from our staff within five seconds via a chat widget in the TechSmart Platform.
Your guide, every step of the way.
We partner with school districts to build computer science programs, growing each one from a small pilot to a full district-wide implementation. We understand the unique challenges each district faces, and we have the experience to guide you to the solutions.
Think big. Start small.
Join the Leading Districts in Computer Science.
Districts across the nation are partnering with TechSmart to invent the future of computer science education.
"I really enjoyed the Coding Bootcamp! The platform and tools Techsmart provides leave me feeling very confident and supported. The platform was easy to use and intuitive, and the TechSmart Trainers were excellent teachers, approachable and friendly."

Matthew Haver

Goodman Middle School
Peninsula School District

"I am very happy with the platform and don't see anything else like it….I think you've got a good thing going and are ahead of the curve."

Katie Dwight

4th grade teacher
Top of The World Elementary School
Laguna Beach USD

"The trainers were knowledgeable and enthusiastic yet "real". Seriously professional."

Paul Brochard

Vintage High School
Napa Valley Unified School District


"I enjoyed that I was able to experience python programming as a student AND as a teacher. It really put things into perspective. Thank you."

Tony Castruita

Vista View Middle School
Ocean View USD


"The mock teaching experience in the Coding Bootcamp was the BEST part because we could learn from each other how to present even better because of the collaborative learning environment and peer input."

Julie Meyer-Houston

Canyon Oaks ES
Napa Valley Unified School District


"This was my first experience with coding and the TechSmart Platform was very easy to follow and understand. I like how we were given chances on teaching the lessons so we have experience with it when we go to teach. The TechSmart Trainers were very helpful and positive."

4th Grade Teacher

Fullerton School District

"Very hands on, constantly being immersed in the content in the Coding Bootcamp was really helpful!"

Kristin Yuknus

Paramount High School West Campus
Paramount Unified School District


"I had no idea that I could code. The TechSmart Trainer was so helpful in building my confidence and guiding me."

Adelle Domenici

Mesa View MS
Ocean View School District


"I loved the structure of the Coding Bootcamp and how user friendly the Platform is. I really appreciated the mock teaching."

Noel Clancy

Vista View Middle School
Ocean View School District


"I feel that the platform is really teacher-friendly and if we run into problems, it is nice to know that there is instant online tech support."

Brooke Hartmann

Minter Creek Elementary School
Peninsula School District


"TechSmart is an awesome new program and I'm happy to see it making its way into our schools. Thank you!"

Brooke Chambers

Evergreen ES
Peninsula School District


"I did not have experience with Coding before this training. I now feel more knowledgeable and prepared to work with my 2nd grade students."

Melinda Rusinkovich

El Morro ES
Laguna Beach Unified School District


"I feel that TechSmart will provide me with the best opportunities for a successful year."

Jana Cole

Traweek Middle School