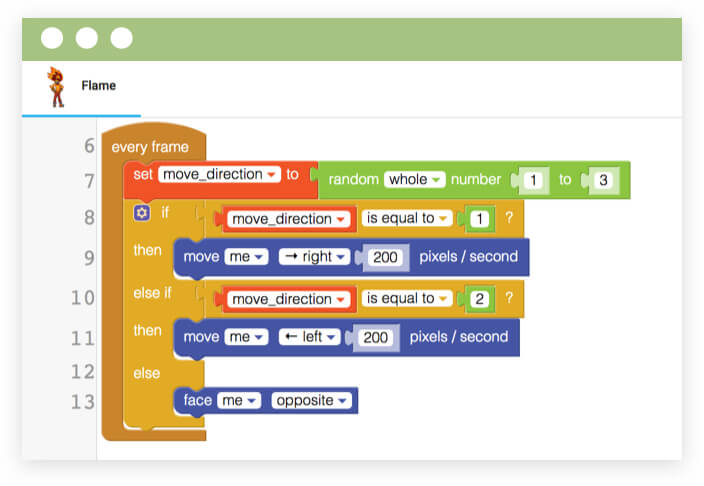 01
Block Code
As students advance through our courses, their Skylark blocks progress through three levels of sophistication. Blocks begin worded appropriately for younger students and gradually take on the vocabulary and syntax of written Python code.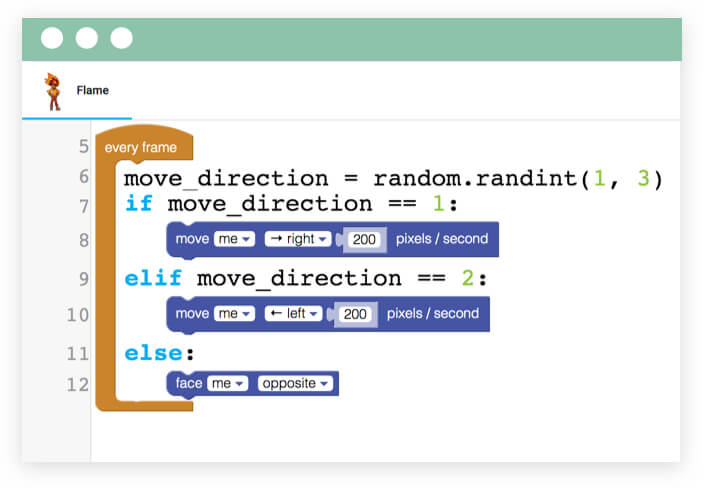 02
Hybrid Code
Skylark's unique hybrid programs combine blocks and Python code in the same editor. This enables our courses to gradually replace blocks with the line code that powers them.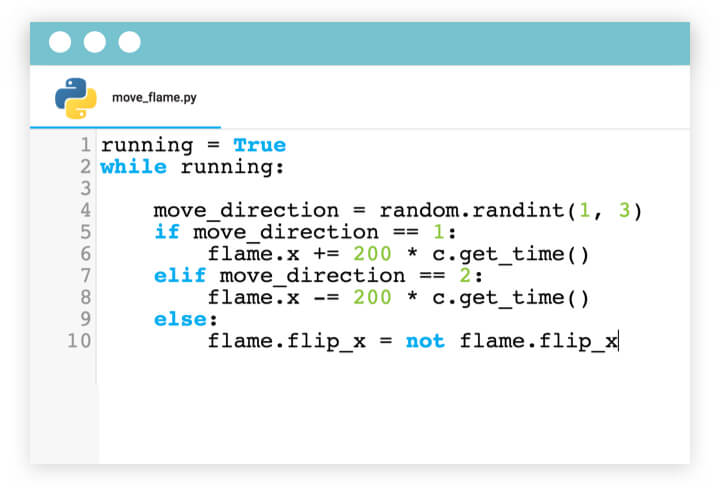 03
Line Code
Every block maps onto clear and straightforward Python code. By the end of their transition, students will write the same line-based Python common in professional environments.